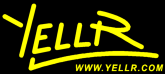 Yellow Box secure ordering
Yellow Box is made here in Australia. We airmail direct to every country!
---
New Product Update!
We are still in business and accepting orders. However, so very sorry we are out of stock of our existing Yellow Box v5 product.

We are very excited to announce our New Yellow Box Product will be available for shipping in July 2021!

The New Yellow Box Product will use a dip switch to set the speedo correction. Yes, we heard your feedback that you prefer the dip switch method for setting the speedo correction.

The New Yellow Box Product will be compatible with BOTH "2-wire" and 3-wire vehicle speed sensors, in the one product. Has a speedo correction range from 1:10 to 10:1. And, as always, every Yellow Box product has our same trusted 10 Year New Replacement Warranty, and our legendary reliability!

The New Yellow Box Product has Plug-n-play Harness available for most motorcycles. Plug-n-play Harness available for some vehicles with 3-wire Hall-effect Output Speed Sensor. Splice Harness only is available for vehicles with "2-wire" inductive coil type Output Speed Sensor.

The New Yellow Box Product will be offered at a higher price, which will also include the increased shipping costs that we have been absorbing this past 12 months during the Covid Pandemic. For a limited time between now and when the New Yellow Box Product is available you may like to pre-order the New Yellow Box Product at the current Yellow Box v5 pricing which will also include for free the shipping cost increases. This offer will only be available for a limited time, between now and July 2021. So get in quick! :) Order Now.

Thank you all so very much for your encouragement and repeated patrionage during the past 22 years that we have been in business with the Yellow Box Speedo Recalibrator, and especially for all your kind patience and ongoing support this past challenging year or so with all our massive delays. We are sincerely very sorry to everyone that we have inconvenienced by our many delays this past year. Our thoughts go out to everyone that has been negatively impacted during the Covid-19 Pandemic. We hope that you are safe and well. Thank you. :)
---
---
Covid-19 Shipping Update!
There are still many delays with delivery times due to limited international flights. With some countries not accepting deliveries due to Covid-19 restrictions. We sincerely apologise for any and all delays with your order.

Please ONLY order if you are happy to wait 2-5 weeks to receive your product, or longer for the new product. Every order is currently receiving free online tracking and automated AusPost email updates, so that you may track your order online. So very sorry, currently we are unable to get orders to you quickly.

Orders to USA are currently estimated delivery 12-25 business days for standard Online Tracking. Or 8-15 business days for EMS Express Delivery.

Australia Post have advised updated international delivery delays.
---
---
---
---
---
* Include your full vehicle details. Petrol or diesel turbocharged engine?


Pricing above - Includes airmail delivery


Delivery times
Airmail to most towns worldwide usually takes 8 to 16 days.
Registered Post usually takes about 7 to 11 days.
Express courier delivery usually takes 4 to 9 days to major towns.
Registered Post or Express delivery is recommended for some countries.

Payment options
Credit card (Mastercard or Visa), PayPal or direct deposit into our bank account.










Any questions please email us.






| &nbsp Warranty | History | Privacy | Security | Environment |